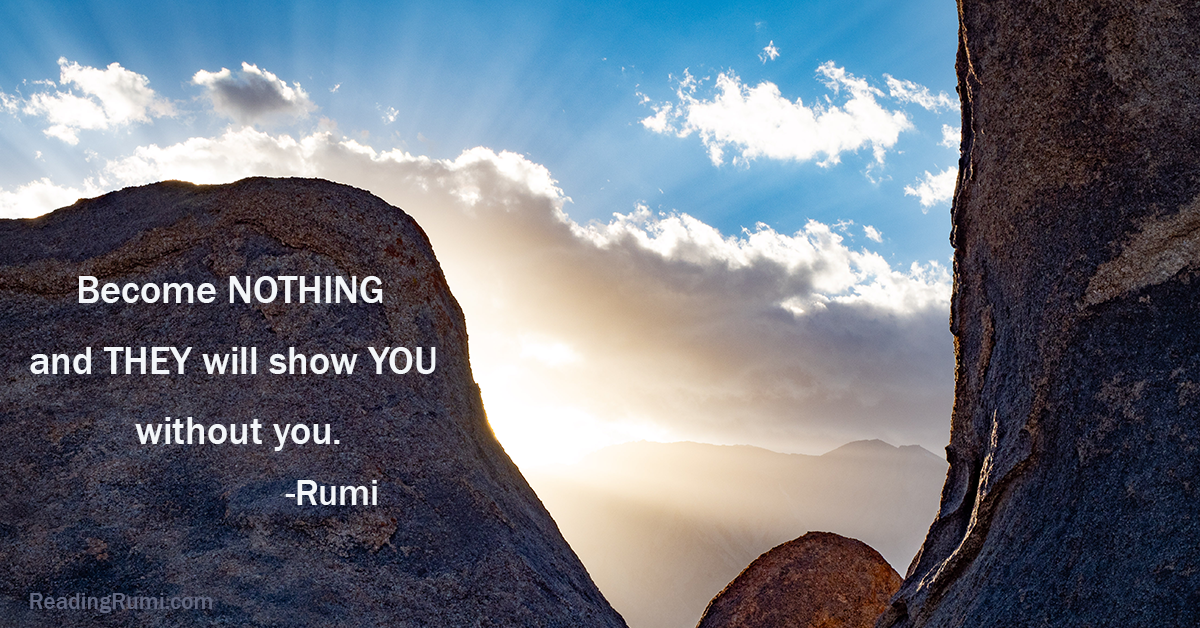 An Eternal Friendship
Nevit Ergin, born and raised in Turkey, was working as a physician in Istanbul when he met Hasan Shushud at Shushud's home. Ergin was looking for something beyond the lectures, books, philosophy courses and religion which he had been pursuing throughout his young adulthood. Shushud introduced him to Itlak, the Sufi Path of Annihilation and Absolute Liberation. At one point, Shushud told him, "If you choose one book, the Divan-i Kebir of Mevlana Celaleddin Rumi will do it." It was not until the 1980's that Ergin began to "know" Mevlana. During the intervening years and until Shushud's passing, Ergin and Shushud stayed fast friends. After Ergin relocated to the United States to practice plastic surgery, he returned to Istanbul on a regular basis to perform operations there, and on those trips, he always visited Shushud. At one point, Shushud visited him in the U.S., staying with Ergin at his home in Bloomfield Hills, Michigan. The photo below shows the two at Cranbrook nearby Ergin's home.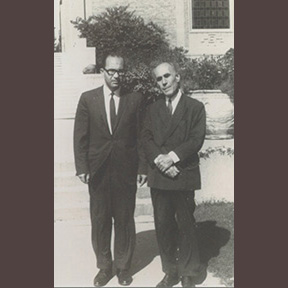 Nevit O. Ergin, Spiritual Master, Author, Translator
Ergin continued on the Itlak path for the remainder of his life. He moved to Southern California in the 1980's and began translating some of Rumi's poetry into English, starting with a selection of poems from Golpinarli's Turkish translations of the Divan-i Kebir, specifically, selections of the Rubiayat. His translating took on a life of its own. He proceeded to translate the 3,327 ghazal, 37 terci-bend and 6 murabbe in the Divan-i Kebir between 1992 and 2003, published in 22 volumes through his own publishing company, Echo Publications, and The Ministry of Culture of the Republic of Turkey. Before he retired at age 72, he continued his translating work at his office – between patients. In his later years, he also published through Inner Traditions several collections of selected verses with Will Johnson and The Sufi Path of Annihilation. Inner Traditions published Ergin's original stories as well. Ergin liked to say, "I have spent 60 years of my life trying to get rid of this Earth before it gets rid of me. To the extent to which he succeeded in reaching his goal is clearly evident in his translations and original writings. Click here or go to the Ergin's Works page for a list of his original works, access to two interviews, articles, and to read some of his unpublished short stories.

Hasan Shushud, Spiritual Master, Author
To borrow an excerpt from the autobiographical note written by Shushud himself in 1982, six years before he passed (published in Shushud's Masters of Wisdom of Central Asia by Inner Traditions),
"My spiritual life, beginning in 1917, is now 65 years old. I am satisfied with what, alone, the Almighty and His last Messenger deigned to honor this moral servant. I do not deny the two or three guides I have had in different places. I am thankful to them; they are now dead. I learned French, English, and German. I am in the period when I pray to have an easy and faithful muslim death. (Who reached the root in any Path receives the total impartiality in religions.)" Click here or go to the Shushud's Works page for a list of Shushud's works and to read some of his sayings.