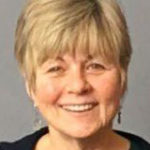 Millicent "Alex" Alexander was born and raised in Los Angeles, California. She met Nevit Ergin at the home of Hasan Shushud in Istanbul, Turkey in 1972. An account of her first meeting with these two remarkable men is included in The Sufi Path of Annihilation by Nevit O. Ergin (Inner Traditions).
That meeting was also her introduction to Itlak Yolu, the Sufi Path of Annihilation and Absolute Liberation, which embraces the universality of Rumi's messages. She has stayed on that path ever since.
She also stayed life-long friends with Nevit Ergin, working with him on bringing Rumi's poetry to the English-speaking world from 1992 (with the publication of Crazy As We Are  [Holm Press]) until his passing in 2015.
Ms. Alexander is a retired educator and currently lives in Los Angeles, California. The photography and design of the slideshow and memes are hers.