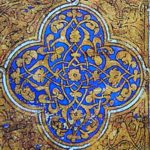 O heart, if you cannot endure the troubles of Love, go away.
There are so many here like you
who simply yell and cry all the time because of Love.
O soul, come only if you are brave.
If you are afraid, it is simply not for you.
Rubailer (2016), Rubai 2, page 383.
The Rubaiyat of Rumi, The Ergin Translations (apprx.pub. 7/2023), Rubai 879, volume 2.