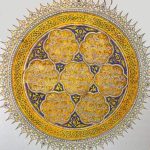 Is there a remedy for this pain?
Will I ever escape from my longing for You?
You said, "Plant the sapling of patience in your heart.
Do not lament and complain about being seized
by the torment of Love."
Rubailer (2016), Rubai 2, page 260.
The Rubaiyat of Rumi, The Ergin Translations (apprx.pub.Fall 2023), Rubai 526, Volume 2.