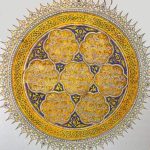 When Love came into my heart,
it couldn't withstand Love's fire.
My heart was totally annihilated.
It lost the power of its own bird-like wings
and flew away on the wings of Love.
Rubailer (2016), Rubai 1, page 409.
The Rubaiyat of Rumi, The Ergin Translations (approx. pub. 10/2022), Rubai 866, volume 2.