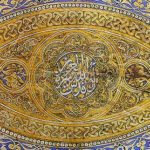 I am the wind. You are a leaf.
When I blow, how could you remain still?
If I give you an order, how could you ignore it?
Since I have thrown a stone and broken your jar,
aren't you worth hundreds of oceans, hundreds of pearls?
Rubailer (2016), Rubai 4, page 484.
The Rubaiyat of Rumi, The Ergin Translations, Rubai 1036, Volume 3.