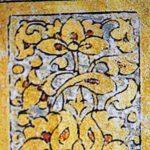 My God, the thing this poor soul wants from You
is something for which not even sultans would dare ask.
Every particle is happy in the sunshine, but every one of them is still distant from Your sun.
And, this penniless beggar wants to have Your sun.
Rubailar (2016), Page 145, #1.