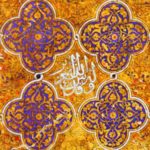 There is a place where neither I nor space exists.
I ran there following my heart to find my soul.
Then, I lost my self and time.
Now for me, neither this nor that remains.
Rubailer (2016), Rubai 3, page 359.
The Rubaiyat of Rumi, The Ergin Translations (apprx. pub. 5/22), Rubai 787, Volume 2.