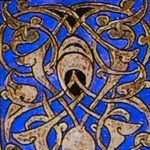 Someday this branch full of flowers will bear fruit.
Someday this falcon of desire will catch its prey.
Today His image appears and disappears.
But, the time will come when it will stay.
Rubailer (2016), Rubai 4, page 440.
The Rubaiyat of Rumi, The Ergin Translations (apprx.pub. 11/2023), Rubai 937.