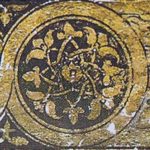 O One who kneaded my hands and feet from mud
and gave senses and mind to my body,
O Moon, enlighten my eyes and heart.
Take me into Your arms.
My soul, which chews Your sugar, is crying and wailing for You.
Rubailer (2016), Rubai 3, page 355.
The Rubaiyat of Rumi, The Ergin Translations (approx. pub. 5/2022), Rubai 762, Volume 2.