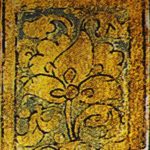 Choose the trouble of Love over all other troubles.
I don't know any better way to reach the Beloved.
Don't worry if you don't have wealth and possessions.
Worry if you don't have troubles.
Rubailer (2016), Rubai 3, page 366.
The Rubaiyat of Rumi, The Ergin Translations (approx pub. 5/22), Volume 2, Rubai 804.