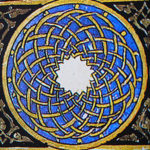 O one who is fond of wealth and possessions and deeds,
you get so excited by these things,
even though they come entirely from your imagination.
You become happy or sad over nothing.
I see that you are in the fire,
I will leave you there to cook and mature.
Rubailer (2016), Rubai 2, page 431.
The Rubaiyat of Rumi, The Ergin Translations (apprx.pub.7/2023), Rubai 929, Vol. 2.