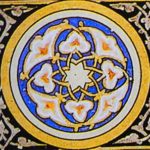 O one who wants to experience the world and everything in it,
you are a day laborer.
O one who dreams of heaven, you are far from the Truth.
O one who enjoys both those worlds because of ignorance,
you haven't tasted the pleasure of His sorrow.
You are excused, and you may leave.
Rubailer (2016), Rubai 2, page 438.
The Rubaiyat of Rumi, The Ergin Translations (apprx.pub. 7/2023), Rubai 933, volume 3.