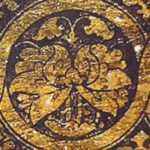 If I had known my own value,
I would not have fooled around with this dirty world.
I would have emptied myself from self and ascended quickly.
I would have raised my head above the ninth level of the sky.
Rubailer (2016), Rubai 1, page 475.
The Rubaiyat of Rumi, The Ergin Translations (apprx.pub.fall2023), Rubai 1456, Volume 4.