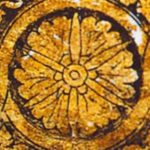 Once this Love arrived, all other loves disappeared.
Because of my longing for You,
I was burned and turned into ashes.
My ashes scattered and disappeared.
Then, they came back, forming thousands of shapes again.
Rubailer (2016), Rubai 3, page 220.
A Rubaiyat of Rumi, The Ergin Translation, Volume 1 (pub. Nov. 2021), Rubai 430.