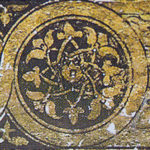 O one whose heart is full of words, yet remains silent,
Read the chapter, Hel Eta, in the Quran.*
Read the epigram, La Feta.**
Put on the tent of soul at the top of the sky.
Raise the waves from the sea of the heart.
Tear the bag of existence.
Let those two or three water carriers go. Continue reading "Tell Us (7/16/2023)" →